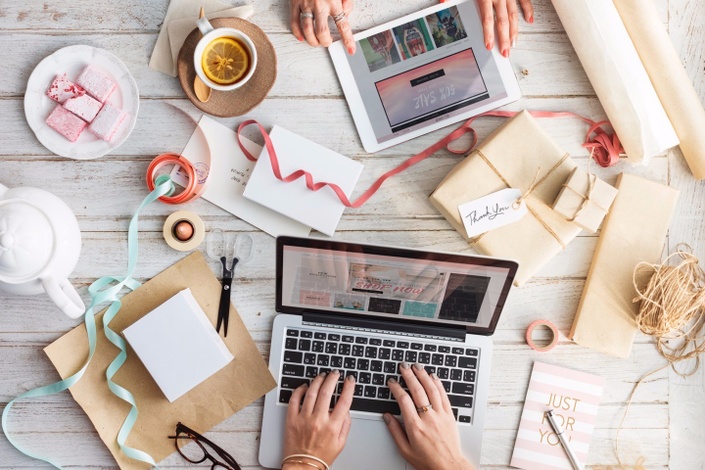 3 Classes all in one this course includes the following...
1) eBay Powerseller Profit Bootcamp
2) eBay for beginners guide essentials
3) Alibaba Import & Export mini academy

FEATURING THE MASTER COURSE AND TWO MINI ESSENTIALS
eBay Profit Bootcamp: Powerseller complete Guide
One of the best and most up to date eBay course on Udemy to your success
20 PAGE EBOOK TO GUIDE YOU TO BECOME A SUCCESSFUL SELLER
I use actual hands on tutorials to enhance your learning experience
Learn the methods used by professional eBay sellers to make profits
MAXIMIZE YOUR PROFIT ON EVERY SALE: COMPLETE GUIDE TO SUCCESS
NOTE: This course is geared toward those who already know how to do basics on eBay. I assume you have eBay and PayPal accounts plus basic Internet skills.
This course will teach you everything you need to know about selling on eBay: how to find stuff that sells, feedback secrets, how to value items, how to avoid getting scammed, how to best describe and photograph your product, and how to ship professionally. Classes will also cover how to minimize returns, and uncover many secrets of eBay such as how to end listing early, maximize auction visibility, and how to effectively boost feedback, plus much more.
Would you like to know how to make unlimited income on eBay?
Do you want to quit your job and become a professional Powerseller?
Ask yourself the this question: would you want to make money without any commute, working whenever you like from home, stress free?
If one class could teach you all of this, would you take it and become successful!? Say goodbye to 9-5 and office hours. It is time for you to becomes your own boss. Are you ready to get started? This class will lay out for you the foundation of how to make money on eBay, start part time and accelerate fast. In my average year, I make $20,000+ dollars of profit and you can as well.
BONUS ITEMS
Free eBook: 1st year seller survival guide exclusive product.
Learn how to use Social media to maximize sales of unique items.
How to open an eCommerce website and set up your web address super cheap.
ARE YOU READY TO GET STARTED? BECOME YOUR OWN BOSS OF YOUR OWN BUSINESS? COST OF THIS CLASS WILL PAY FOR ITSELF A FEW TIMES OVER
If you answered yes to any of the questions, great! You are ready to become a successful eBay seller. So what are you waiting for? Sign up today risk free and learn all the secrets of successful eBay sellers.
Unlike other courses on this site, my course will teach you all the knowledge I learned myself from being a seller on eBay since 2002. I had sold a large amount of items and teach you how to be as successful as I am.
Let me help you! become your best

In this course, I will teach you how to find cheap or low cost products and how to flip them for 100%-1000% profit! I will teach you how to value items correctly on garage sales and where to avoid buying products.

I will teach you what NOT to do as well what things to avoid investing in, and share with you every secret I know that will teach you how to make amazing stream of income in selling things on eBay and online.

In this course, you will learn:

Where to find products to resell
How to create attractive listings that sell
Secret ways to boost sales of items
Proven method to lift eBay seller limits
Double or even triple your profits
eBook bonus to guide you
Do not wait any longer. Every day you wait you lose potential on making unlimited income on eBay and other eCommerce. As a successful eBay seller, let me guide you to becoming as successful or even better then me.
What are the requirements? I will assume you already know or have

Basic Internet Skills
Have an eBay & PayPal account

eBay for Beginners Guide Essentials
Are you in need of extra income? You've come to the right place...

This is an intro class for newbies that will teach you basics about how to sell items on eBay. This course will cover some basics that will give you an extra edge. You will learn how to raise limits, watch out for common scams, how to manage returns, how to pick right listing formats, fixed pricing vs auction, how to ship items like a professional, what camera to get for creating great photos, and many additional basics that will help get you started. If you are new to selling online, this course is the right one to teach you the basics you need to get started.
After you are done with this course, you should be ready to take your selling to the next level, and then to proceed to the more advanced eBay bootcamp or dropshipping course that will feature 10x more content. Enrolling in this course gets you access to any of my future discounts and offers for my courses.
Features
Tips how to get started
Tips and suggestions
Protection from scams
Alibaba Import and Expert mini academy
Alibaba is the worlds largest marketplace and your success as an eCommerce seller depends on your ability to find low price high quality products that you can resell for a lot more money on eBay. Picking just about any cheap product to resale is the fastest way to ruin your business reputation. Not only will you pick low quality items that might not sell, if they do sell you risk getting bad reviews and worse just product over hang with lots of stuff that you cannot sell.
This course is a mini version of my best selling 7.5-hours Alibaba master course. In this mini course you will learn how to get started fast on Alibaba and what products you should get to sell on eBay, Amazon FBA or Shopify. This mini course is designed to teach you basics you need to get started. Including how to open your Alibaba business account, the difference between Alibaba and Aliexpress and a few examples of products you can get right away to get started.
In this mini course you will learn....
Learn how to creating a wholesale business fast
You will learn how to open an Alibaba business account
What products to buy wholesale for a substantial higher profit
The difference between Alibaba and Aliexpress
Your Instructor

Your Escape From 9-5 Starts HERE!!!
Over 125,000+ happy students on Udemy. Get my top Udemy courses here in my own personal website
www.geekacademia.com <- My website
Say goodbye to boring learning education does not have to be the same as reading a textbook. My courses are designed to teach you, yet you wont feel like you are being taught experience one of my courses today and find out what is the future of online learning is all about.

Each course is not just a course, it's an experience and a journey like no other. Take a course taught by me (or with me and an expert in the field) to advance your knowledge to an entire new level. Come join, and learn a new skill today.
[Internet Business Guru] [Entrepreneur] [Teacher-Turned-Tycoon] I have built a number of successful businesses from scratch, using minimal investment. You can do it too! I will teach you HOW without using complex terminology.
Save TIME by learning what took me YEARS to acquire by enrolling in MY CLASSES
I am an eBay Powerseller / Stock Market Investor. As an eBay Certified Educational Specialist, I taught clients how to successfully list and sell their items. I helped countless people increase their revenue working as an eBay Trading Assistant.
I will teach you ALL THAT I KNOW in my classes using my HANDS-ON practical knowledge that I acquired through years of experience.
By taking any of my courses, you automatically enroll in my Special VIP List, where you will receive my latest course Promotions and Special Deals emailed directly to you.
About Me & My Qualifications
I used to be a public school teacher full time until I realized I could make more money online working half as much. If I did it, so can you. I will teach you how.
Satisfaction guaranteed or your money back
Test Drive any of my Top Notch Courses for 30 days. If you are not completely satisfied for any reason, you get refund. For questions or comments, message me on Facebook.
Here to Your Success! See You In Class!
My Udemy course selection <- Check out rest of my classes on Udemy
Course Curriculum
eBay for Newbies
Available in days
days after you enroll
Buying Tips
Available in days
days after you enroll
eBay Basics
Available in days
days after you enroll
Frequently Asked Questions
When does the course start and finish?
The course starts now and never ends! It is a completely self-paced online course - you decide when you start and when you finish.
How long do I have access to the course?
How does lifetime access sound? After enrolling, you have unlimited access to this course for as long as you like - across any and all devices you own.
What if I am unhappy with the course?
We would never want you to be unhappy! If you are unsatisfied with your purchase, contact us in the first 30 days and we will give you a full refund.